Ham Radio Classified Ads
A Free Service by KA9FOX & QTH.com
Classifieds Home - Feedback Forum - Swap Chat Board - Safe Trading Tips
Search Ads - Place Ad - Edit Ad - Delete Ad - Callsign Lookup - Make Donation
Contact KA9FOX - Banner Advertising - Web Hosting - Ham Radio Homes
Place your FREE ad - STEP 1

Please Note:
If the ad works for you, please consider a small donation to help keep this system running.


No "Good Guy" or "Bad Guy" Reports here! - If you wish to place good or bad feedback regarding any of your dealings, please place them in a Feedback Forum.


Must have Valid, Active Amateur Radio License to buy/sell Transmitters and Amplifiers - Yes, we know that the FCC doesn't require you to have a license to buy/sell these items, but our site does. Please respect our wishes. Ads for transmitters and amplifiers by non-hams will be removed.


In cooperation with the FCC, illegal radios and amplifiers will be deleted from the system. This includes all uncertified HF amplifiers manufactured for use on CB frequencies -- even if they are disguised as ham radio amplifiers. Please see http://swap.qth.com/fcc for important information regarding radios and amplifiers that are not legal for sale in the USA. All amplifiers must specify the manufacturer and model (or be marked as Homebrew if appropriate)


Regarding CB and Marine Band radios: CB Radios are allowed on our site, only if they are being listed by a licensed ham operator AND the radio is not listed on our banned radio list. We feel Marine Band VHF radios are generally not suitable or useful for amateur radio, and so they are not allowed to be posted. Marine Band HF radios are very useful and can make great HF transceivers when converted, so they are allowed.


Ads automatically expire in about 90 days, but if you sell or find the item, you are REQUIRED to delete your ad by using our "Delete Ad" feature. The only exception to this rule is if you want to TEMPORARILY keep your ad going while you wait for the funds to arrive -- in this case, you may mark the ad as "Sold pending funds" or "Sale Pending". Never simply put the word "SOLD" on your ad. If the item is truly sold and no longer available, then it is wasting space on our site and wasting everyone else's time reading it.


If you wish to change any part of your ad, you can use our EDIT feature at any time to edit your ad. By editing your ad, it will automatically renew your ad for another 6 weeks. Due to some users excessively editing their ads, just to bring their ad back to the top of the list, I have set a limit where ads can only be edited 3 times, except in the first 3 hours, where ads can be edited an unlimited number of times. So, you have 3 hours to make sure the ad is the way you want it to be, then after that, you can edit the ad a total of 3 more times. If you must edit the ad another time, you will have to DELETE your ad, and PLACE A NEW AD instead.


No duplicate ads! Please, only run ONE ad for your item. If you need to relist the item, please delete the old ad.


The QTH.COM Classifieds system is available for non-commercial use only, unless prior permission is granted. Commercial is defined as anyone that manufactures or purchases a new product and offers that product for sale at a profit, or offers a pay-for service. If you meet this criteria, you should contact KA9FOX to receive permission to advertise, before placing an ad.


The QTH.COM Classifieds system is for buying, selling and trading items of Amateur Radio interest only. You may post non-ham items if you state that the item is to be TRADED only for directly-ham-related items. Please don't post a price for it or mention you would sell it or offer it as a partial cash/trade. Non-ham items may ONLY be posted if you are willing to TRADE the non-ham item 100% for ham gear. If you are not sure your item is directly ham radio related, please contact KA9FOX for clarification.


Please don't use HTML except to create links to pictures on your web site. Don't EVER use an <IMG SRC> tag to place a picture on this site! The ability to upload photos has been implemented, so you can upload pictures to our site instead.


Your IP address, 3.239.59.31, is logged! Please don't abuse this system. Only ads that are related to amateur radio are allowed. I will contact your ISP if you place inappropriate ads.


If you use a Spam Blocker, you must whitelist ka9fox@qth.com. If we receive notices that mail from ka9fox@qth.com is blocked, you will immediately be blocked from using the QTH.com Classifieds. We do not have time to sift through the bounced messages and go through whatever gyrations your spam system requires for us to be whitelisted.


The advertisement of firearms and ammunition on this site is not allowed, even if the items are for trade for amateur radio related items.


Requests for donations of ham gear are not allowed, unless your organization is a bonafide 501(c)3 Non-Profit Organization. You must specify in your ad that you are a such an organization, and be able to prove it, if we ask.


By listing your item here, you are agreeing to all of the above, plus the additional Terms of Service listed at the bottom of this page.
---
Additional Terms of Service
Our service has been created to be easily accessible to all users of legal age, but it also has limitations and risks that you must be aware of before participating.
Buying and selling through the QTH.COM Free Ham Radio Classifieds is available only to individuals who can form legally binding contracts under applicable law. This excludes in all cases minors (persons who have not reached their eighteenth birthday).


QTH.COM is not involved in any transaction between any party who uses our site. There are risks which you assume when dealing with people who might be acting under false pretenses; all of these risks are borne by you. We are a venue only and do not screen or censor or otherwise control the listings offered to other members, nor does QTH.COM screen or censor or otherwise control the members of its service. QTH.COM can not and does not control the behavior of the participants on this site. We can not control whether or not members will complete the transactions they describe on our site. IT IS EXTREMELY IMPORTANT THAT YOU USE CARE THROUGHOUT YOUR DEALINGS WITH OTHER PEOPLE ON THIS SITE!


If there is a dispute between participants on this site, QTH.COM is under no obligation to become involved. In the event that you have a dispute with one or more members, you hereby release, QTH.COM, their officers, employees, agents and successors in rights from claims, demands and damages (actual and consequential) of every kind or nature, known or unknown, suspected and unsuspected, disclosed and undisclosed, arising out of or in any way related to such disputes and / or our service. If you are a California resident, you waive California Civil Code Section 1542, which says "A general release does not extend to claims which the creditor does not know or suspect to exist in his favor at the time of executing the release, which, if known by him must have materially affected his settlement with the debtor."
---
Classifieds Home - Feedback Forum - Swap Chat Board - Safe Trading Tips
Search Ads - Place Ad - Edit Ad - Delete Ad - Callsign Lookup - Make Donation
Contact KA9FOX - Banner Advertising - Web Hosting - Ham Radio Homes

© 2023. The QTH.com Ham Radio Classified Ads website is Created and Maintained by Scott Neader, KA9FOX.


1.5900 ms (0.0016 secs)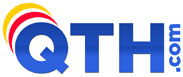 Uh oh! It looks like you're using an ad blocker.
Banner Advertising, along with Donations, keeps the QTH.com Classifieds free to use for everyone.
Please support the QTH.com Classifieds by allowing ads to be displayed. Here is how!
Or, for now, you may continue to use this site without unblocking ads.